It has been so fun putting the pictures and posts up about our recent all-expense paid trip to Shaklee Home Office in the bay area of California! If you have been enjoying these posts and wishing you could do this too…..YOU CAN!!!!! Our team is growing and as we do, more and more people can earn this fantastic trip just like we did. Is Shaklee for you? You can contact us through this link to find out!
If you missed the past posts you can see them here:
I started this post in post 3. It was our first full day of the New Directors Conference and such a memorable day! Today I will finish up that day (hopefully!) and share some of the wonderful things we did that day including the awesome trip to the Vineyard where we were truly wined and dined Shaklee style. (i.e. First Class!) Enjoy!
The conference started out with the fabulous Justin Rose, Senior VP of sales! Justin has a great and big personality – I had to put him in my post because he's also my Birthday twin! 1.23  And also someone I enjoyed beating in bocce the final night of conference. More to come on that! 😉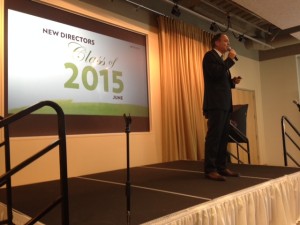 Justin introduced our fantastic CEO Roger Barnett! Roger comes from an extensive business background with an impressive pedigree. When he learned about the network marketing business model, he thought it was such a brilliant way to do business. So he set out to buy a company that not only provided long term wealth and security for his family, but more importantly to Roger, was a company that does good for people and for the environment. A company founded on good principles and living in harmony with nature. When he found shaklee, it was not for sale. He ended up looking at about 75 different network marketing companies, and spent over 20 million dollars researching one to buy! And he kept coming back to Shaklee….eventually he bought it in 2004! And has doubled sales in that ten year time period. Roger is a fantastic, genuine speaker who's vision for this company is to take it from the #1 natural nutrition company in the US, where we are now, to the #1 natural nutrition company in the World! And to win a nobel peace prize while we're at it.
It was my great pleasure to sit at the same table as Roger that day, and to literally have a front row seat to hear him talk to us. So.Awesome!!!
And for the first time ever at a Shaklee New Director Conference, Roger's talented son Spencer sang and played guitar for us. He's really good! And looks just like his dad 🙂
Roger is the only CEO that I have ever heard of, who doesn't have his name on the outside of his office door. The sign reads "Spencer Barnett" because Roger really is a visionary, who is helping his son to visualize stepping into his footsteps of the company some day! Pretty cool, huh?
We heard SO many fantastic, inspiring speakers that day (and the next)! Several moms (and dads too) making a full time income from sharing Shaklee. Including numerous free awesome trips and car bonuses! I learned so much and my husband David really enjoyed learning more about Shaklee too. Especially the science since that is what he does.
Midday, we went out in front of the Shaklee sign to take a group photo. The photographer needed a pretty tall ladder to get us all in. David and I are on the right middle part of this picture.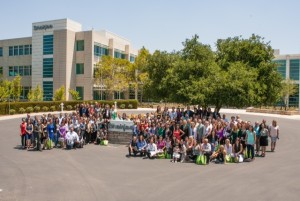 Shaklee has it's own ice cream cart for the employees! And for us too. I had a frozen fruit bar after our research and development lab tour. It was delicious. 🙂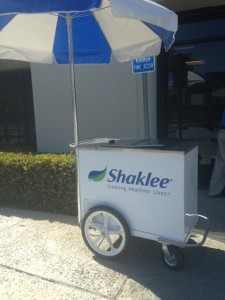 After an awesome day of speakers, wonderful lunch and some fun too, we went back to the hotel to get ready for a Fantastic night out at an extraordinary vineyard near by for dinner, recognition, dancing and so much fun!!! David and I hardly ever get a night out, so this was really special to us. Something we will never forget.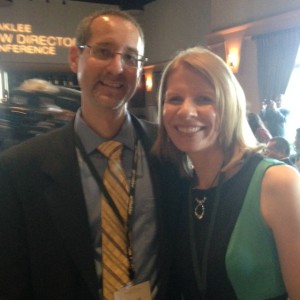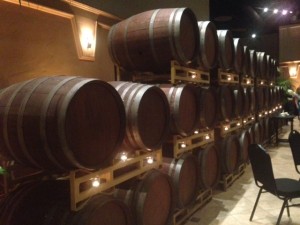 Vivix Shots! 🙂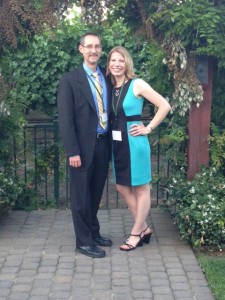 Such a memorable night! And something you can experience too! Contact me soon if you would like to find out how. And to hear the fantastic specials we have going right now on your new Distributor kit!!
Have a great day!
Rebecca