If you have been following my blog, you know that my husband and I recently took a fantastic all expense paid trip to wine country in California! I earned this through my Shaklee business and we visited Shaklee Headquarters as well as the brand new research and development labs they just opened. It was really wonderful! You can see the past posts here:
And the fantastic smoothee we had with Dr. Daggy's lovely wife Anne can be seen in This Post.
Today I will share our final full day in California before we flew back to Wisconsin the next day to pick up our kids and then drive back home to Mississippi! It was really a full but awesome week.
The last day of our time in California consisted of hearing some inspiring stories and speakers with the New Directors Conference. We did a lot of personal development that day, and had an awesome lunch with the Shaklee moms that were there with a fantastic surprise guest join us! We topped the night off at Campo di Bocce where we had an awesome spread of Italian food, wine and some FUN Bocce Ball! Here are some of the highlights to share!
The courtyard at the Shaklee home office is absolutely beautiful! We had lunch here….well, the Shaklee moms group had lunch here the first day. And the rest of the group, including our husbands had lunch here the last day too, but Shaklee moms had something else in store for us! And it was really fabulous!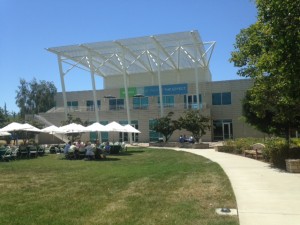 There are about 125 moms in the Shaklee moms corporate group. There were 16 of us on this trip! This is a group that is growing and Shaklee is really committed to helping us as there are so many moms in Shaklee! The Corporate office has been so helpful to us growing our businesses.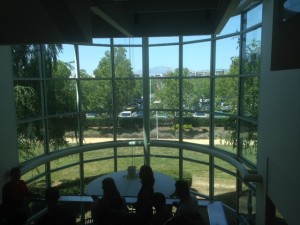 Shaklee has won many awards for the construction of the home office being so environmentally friendly. One of the reasons is because of the many windows throughout the building, bringing in natural light, reducing the amount of electricity that Shaklee consumes.
The one millionth tree that Shaklee planted, is in our courtyard and was planted by Dr. Wangari Maathai, who was the founder of the Green Belt Movement in 2004 and challenged our CEO to plant one million trees, which Shaklee did! Sadly, Dr. Maathai passed away in 2011 but her legacy and contribution to the environment is remembered and lives on!
I took this picture after lunch of David, with some of our newest good friends we met on this trip! He's sitting with Stephanie and Clayton as well as John who's wife kristen isn't pictured here. We had the best time getting to know these couples and know we will be life-long friends! It will be so fun reconnecting with them in Cleveland soon at our Global conference!!!
During the morning session, I got a Facebook message that the Shaklee moms would be having a special lunch upstairs of the home office. Dads were not included so David went with some of the other guys to have lunch in the courtyard. I went with the moms and found a wonderful spread of food waiting for us in the conference room, as well as a ceramic Shaklee cup for each of us and a Shaklee bag!……as we were getting ready to sit down, in walks CEO Roger Barnett! We all were so thrilled! He didn't even know he would be having lunch with us but he had told his staff that he did want to spend time with the moms group while we were there. To find out what we need from home office. What has been working for us to share Shaklee with others. He didn't talk at us. He asked some questions and listened to what we had to say! It was really fantastic!
It was a definite highlight of the trip! Roger really is very personable and approachable and wants to help and see us all succeed! Shaklee is really committed to making that happen and it's awesome!
After a full day at Home office, we went back to the hotel to get ready for Campo di Bocce!!! What a fun night! Here we are on the bus on the way there.
After dinner, some serious Bocce games got going 🙂
Like I said, it got pretty serious. 🙂
Even Justin Rose, Senior VP of Sales, got in on the action. Even though he's my birthday twin, I kind of had fun beating him! lol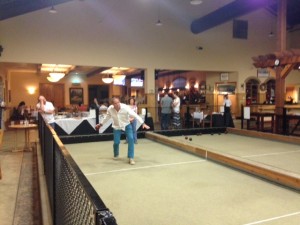 I loved spending time with Master Coordinator, Barbara Lagoni. She has been with Shaklee since 1977 and has so much to share to help us grow in our businesses. She's also a nutritionist, so has a wealth of knowledge to share in that area too.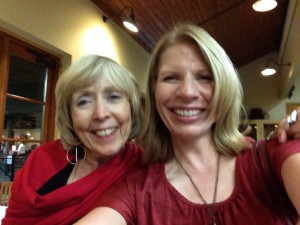 Craig Cushman, Director of Sales and Marcie Johnson, Manager of Special projects (she helps lead the moms group), are completely AWESOME people!!! So.much.fun.
Overall, this day was so fantastic. The entire trip and New Directors conference was completely awesome. Shaklee really lays out the red carpet for each of us (literally) and treats us all with class. And this is a trip that anyone can earn! That includes YOU!!!!
If you have enjoyed my posts and want to know how you can experience this great, FREE, trip too, Contact me soon! I can share how you can do this and how I can help you to!
Thanks for stopping by! I have another post or two about our travels back to Wisconsin and then to Mississippi with our kids! Stay tuned.
And don't forget that you can still get FREE standard Shipping from the Waterways team on any of our Join Free regimens or kits  or a Free Scour off Paste with our Get Clean Starter kit through July 7, 2015  OR our great Gold Distributor kits where you will also get $110-160 in Free products right now too! Contact me today to take advantage of that.
Rebecca