Growing up with Shaklee, I never dreamed that one day I would be growing a Shaklee business. I didn't even realize back then that Shaklee HAD a business! When I rediscovered Shaklee when we had our first child, again, I never thought I would do this as a business. But over time and after having my own health rebuilt with the supplements after having my second child, I couldn't help but share them. Slowly at first and now more intentionally because I see how Shaklee products and the business really can help people's lives for the better.
But if you would have told me a few years ago that I would be taking a free trip with my husband to California on Shaklee's dime and now driving a Shaklee bonus car, I wouldn't have believed you! This company really is a way for people to gain better health but also a better financial picture for themselves and their family simply by sharing and helping others.
Dr. Shaklee started the car bonus program decades ago, with the intent of providing a reliable car to women going to Shaklee meetings, especially at night! I have several friends who have also earned a bonus car. It is something that can be achieved by anyone in Shaklee! My upline and mentors Joyce & Chuck Hoffmann started their Shaklee business in November of 1969 and 6 months later were driving their first Shaklee bonus car. They have been driving Shaklee cars ever since!!
This is me saying good-bye to the very first car I bought when I got my very first grown up job! This was in 2003! I loved this car and put most of the 108,000 miles on it!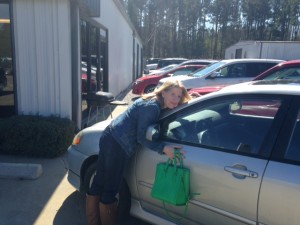 And in it's place we bought our brand new Shaklee bonus Car! A Toyota Camry! Thank you to Tommy Henry at Oxford Toyota who took very good care of us! I highly recommend him and the dealership in MS.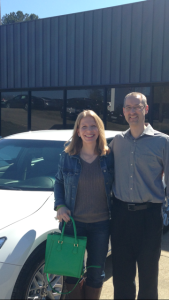 Isn't she pretty?
Even though I never saw Shaklee in my future years ago, I cannot picture my future without it. Some of my best friends are people I met through this company. Going to conferences is like going to a family reunion.
If you may be looking for a company to partner with, to earn extra part time or full time income, go on free trips and even earn a car bonus, I would love the opportunity to show you more about what Shaklee can offer you. We truly are a different kind of company that could be just what you may be looking for too!
Thanks for reading and thank you to those of you who have supported my family through this business! Have a great day!
Rebecca