I am super excited for what is coming this month in Shaklee at our upcoming BREAKTHROUGH Global Conference!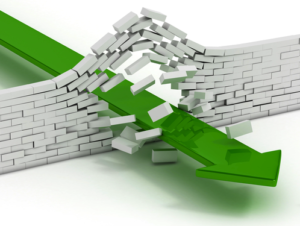 I have been getting some questions and this is what I know so far….

The NEW Anti-aging skin care line that is 8 years in the making, with 8 patents, and beats the leading competitors in price and ingredient quality, is launching on August 10th! This line is gluten-free and also vegan! If you have loved Enfuselle, get ready to have a new love in your life! Some of my friends have been in the test group for this new line and I am so impressed by how great their skin looks! I can't wait to try it myself!!
Our Sports Nutrition Line is expanding! If you have loved the Performance hydration drink, Physique recovery protein shake and the Energy Chews (all parents and athletes need these wonderful chews!), have no fear. They are not taking these away. Only adding to the line with two new areas. One is for the average person who works out a few times per week. And the other for the higher performance athlete. (the second is not me but may be you or someone you know!)
On the business front, new and exciting things are coming with more bonus and earning potential! Stay tuned!
I am so excited to be traveling to Atlanta next week with some of my awesome teammates, to have a little (ok a LOT of) fun, try these products out for the first time and learn and grow so we can share them with YOU!!!!
Would you like to be one of the first to try the new products too? My team and I are in the process of scheduling time for you to do that. We also have some fun Spa nights scheduled so you and your friends can have fun doing it! Contact me to set up your appointment to try and get in on specials while doing it. We are filling fast so let me know if you'd like to be one of the first to try!
We are also looking for 4 people to help us launch these new lines! It's a great time to join Shaklee. If you're looking for an extra stream of income, or know someone who is, who is interested in skin care or sports nutrition, let's talk soon! You can earn extra part-time or full-time income and we are interviewing people now who would be a great fit for our growing team! Is that you?? (you may be surprised that it could be!)
Shaklee's a great family to be a part of. I grew up with the products and feel like I am going to a family reunion each year at our global conference! Would you like to be a part of that too? Are you ready to have a BREAKTHROUGH?
Not familiar with what Shaklee is about? Take a look at this quick video to learn more about what makes it different and the leading natural nutrition company in the US:
Have a great day!
Rebecca