My family recently took a trip to Florida! We had a lot planned including a night at the beach, a few days at Disney and a couple days at Universal Studios! It was really fun. I took a zillion pictures so I am going to break the blog up and choose the best to share! This post will be about our beach experience! I will share about Disney and Universal in future posts.
We like to drive to Orlando. We are able to pack snacks and anything we need without restrictions. We also bring breakfast foods for the Disney hotels to save some time and money before heading to the parks.
It was a little less than 8 hours to Panama City Beach. My husband found a great hotel on the beach, the Holiday Inn Express & and Suites. I highly recommend this! It's a newer hotel and the location was amazing. Our suite was huge, had an ocean front view (I believe all the rooms do), a full size fridge and bunk beds for the kids! The included breakfast was one of the best we have had at a hotel, the pool and lazy river were fun and the beach was right there and really beautiful! Also free WiFi and the staff were also very nice. We loved it all!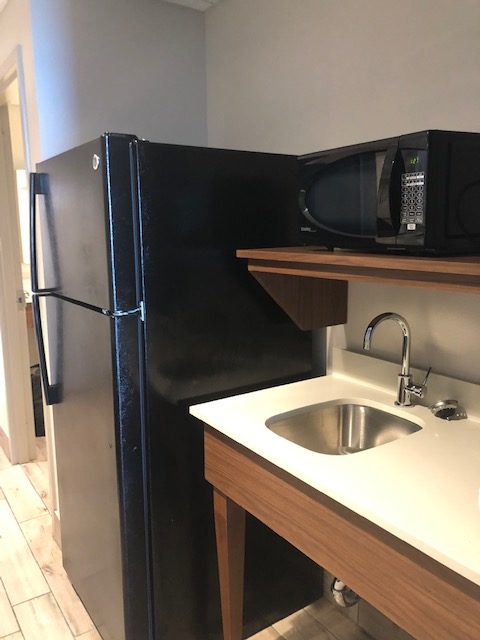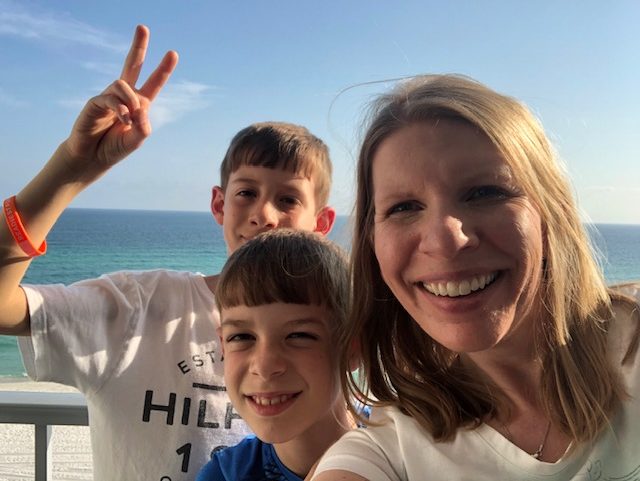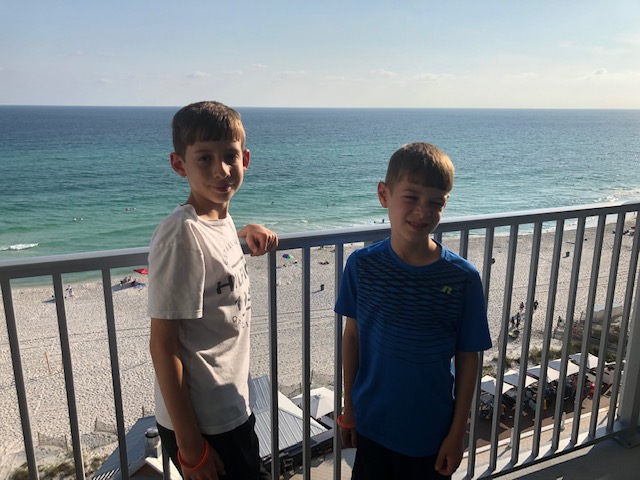 A few pictures from our suite. I forgot to snap one of the bathroom but it was big and very nice!
We got to the hotel around dinner time. So instead of walking or driving to find a restaurant, we opted to get our swim gear on and have dinner pool side. It was really delicious. The kids had jumbo shrimp and David and I had fish tacos. All really yummy and we didn't have to get cleaned up for dinner. We played in the pool and lazy river and ate. After we went down to the beach and played in the water while the sun set. Gorgeous and relaxing night!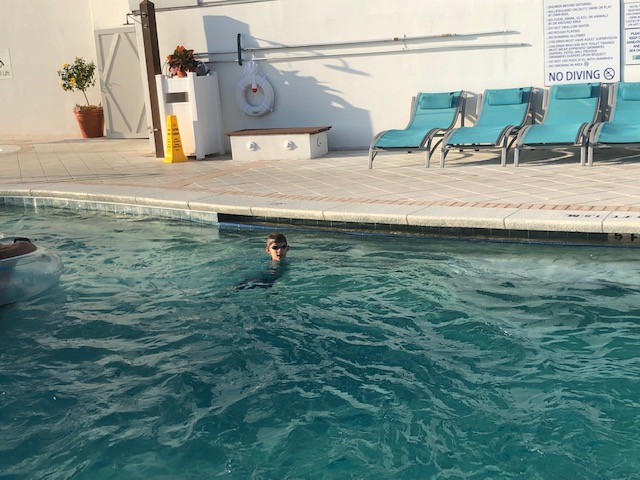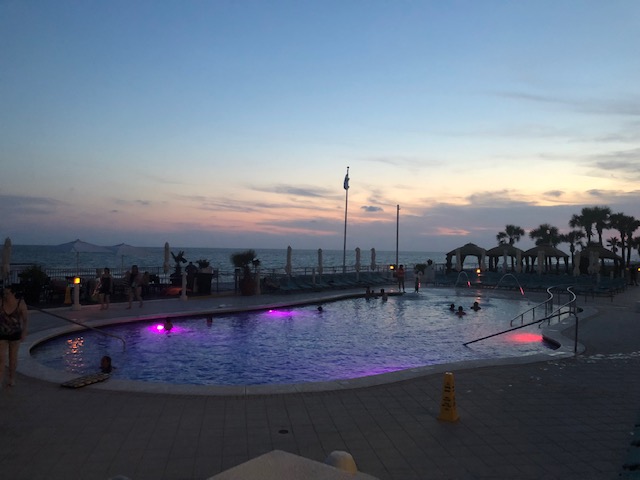 We got up early the next day and after breakfast, which was included and really terrific, we headed to the beach. We played for a few hours, had a little more pool time, then got cleaned up and hit the road for Disney!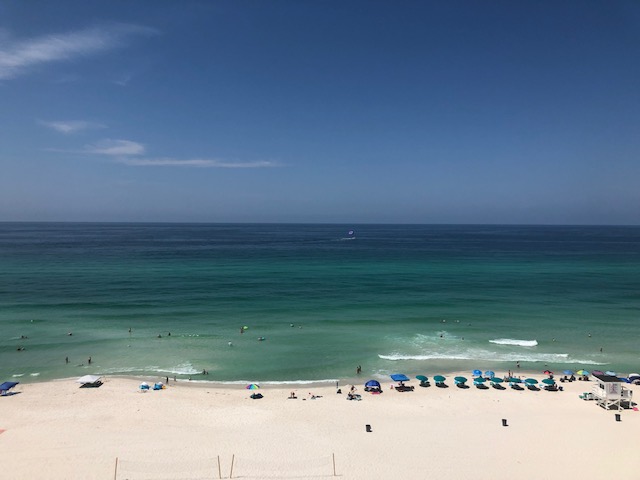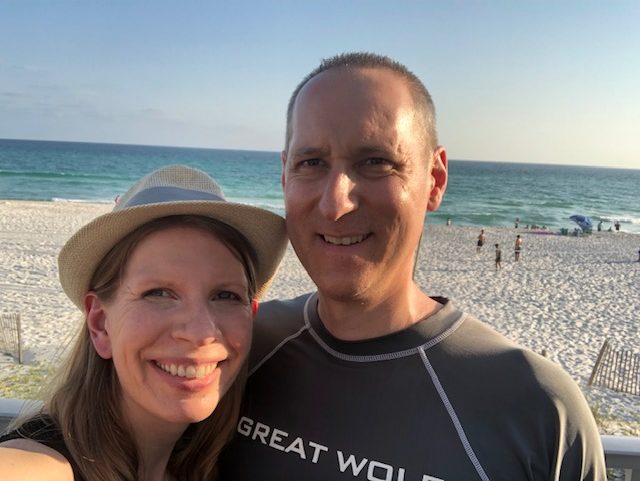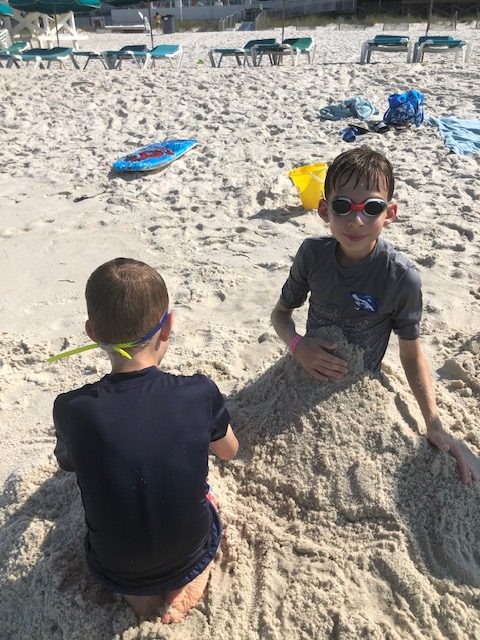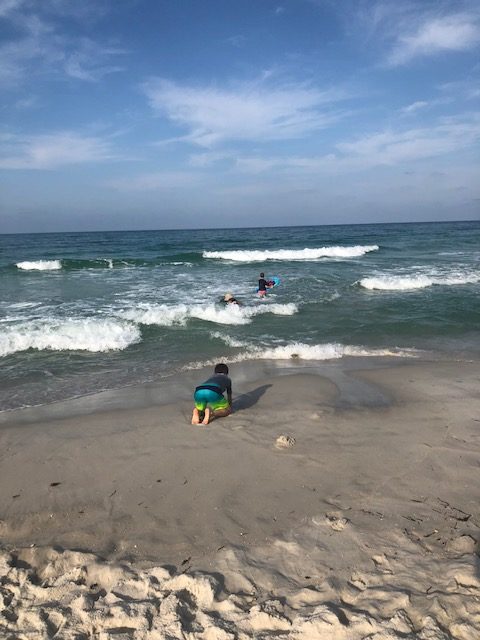 As we were leaving and driving through Panama City and for many miles after towards Orlando, we really saw first hand the devastation Hurricane Michael caused to this area last year. So many trees down and so many buildings damaged and boarded up. Very sad to see.
That's it for our first stop on our Florida vacation! I will post Part 2 soon. Next stop – Disneyworld!
Thanks for stopping by! I would love to hear what your favorite beaches are to visit in or near Florida and which hotels or other accommodations you have enjoyed there!
Rebecca