Hey there! I am super excited for this weekend to be here. What are your plans? I LOVE 3 day weekends and I always enjoy this one, remembering the many folks (and some of your are those folks) who have made major sacrifices for our great country. I am so thankful to you and for your sacrifice! Thank You!!!
We are also coming up on the one year anniversary of my family moving from Indiana to Mississippi! I cannot believe it's been a year already! We closed on our Indiana house on May 23, 2014 and closed in Mississippi May 27th, 2014! So we were homeless over Memorial Day weekend last year! And had a blast traveling to our new home.
As a way I can thank you, veterans, active military and spouses, I want to share a great special where you can get a free $49.95 business kit from Shaklee! Even if you do not want to sell Shaklee, this is a great way for you to join for free, get a sampler pack of great products, and always get at least 15% off of your products! You are also eligible to earn a bonus check if you wish to do that! Pretty cool deal!  Please comment here to let me know if you are interested in that or contact me through the contact form on my site.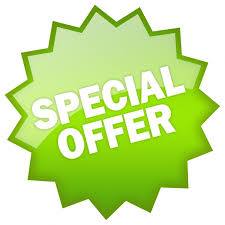 I am also excited to share our weekend special where you will get FREE Shipping (everyone loves that!) and a free membership (discounts, perks, no annual fee or minimum requirements)  on our great Foundation Regimen, Smart Heart Regimens, Healthy solutions regimens, Mindworks kit, anti-aging skin care kit,  or Shaklee 180 weight loss kits! This is up to a $10 value and great savings as you would get the membership discount too!  And be sure to set up on autoship when given the option as you will get an additional 10% off the member price right away. You have complete control over your Shaklee autoship and can make changes at any time so you are never locked into anything you don't want.
And if you wanted to start with our awesome Get clean Starter kit (awesome non-toxic cleaners that work so well and save you money!) you will get a free membership and also a free Scour off paste ($8.50 value) which is awesome for ovens, stoves, showers, grout….! So much great savings to share with you!!! So it's a great time to try Shaklee and also to share with friends and family who you have thought would love the products too.
Happy savings and Happy Weekend!
Thanks for stopping by!
Rebecca