We had a great time starting the summer off on our Florida vacation! I posted part 1 at the beach and part 2 at Magic Kingdom earlier.
Today is part 3 and it's all about Epcot! Have you been? It's really a terrific park. I remember going there in the late 90s and not enjoying it as much as I do now. They have added so much. There are some really great rides and of course you can find whatever cuisine you want to eat there!
It was a really hot day but we had a blast! We got there at rope drop which I always recommend. We could only choose one FastPass plus for a popular ride, and we had that for Soarin' later in the morning. So first stop was all the way over in Norway to ride the Frozen ride. They were building it the last time we were here, so we were excited to check it out. And were one of the first ones on! It did not disappoint. Even for the boys! We all loved it and even got a little wet! I didn't realize the boat also goes backwards!
After that we ran over to Test Track. This was closed the last time we were here so this was another first time ride for us. We only had to wait about 35 minutes and it was well worth it! The kids loved "building" their race cars in the cue. It made the line go fast and was really interactive and fun.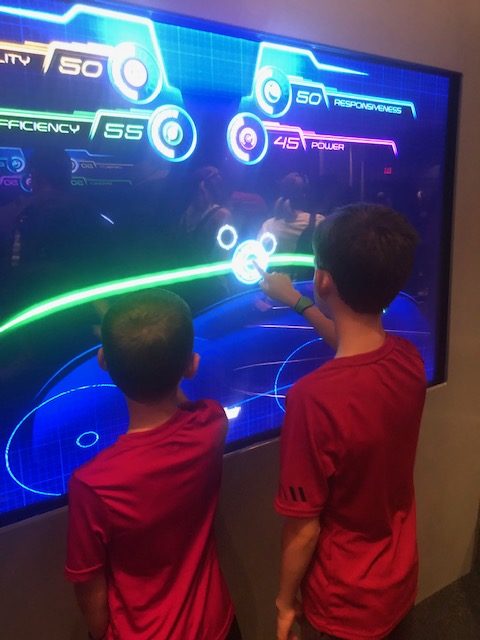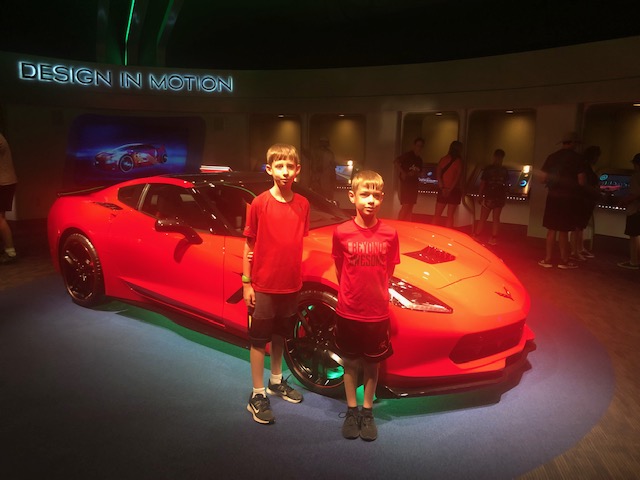 After you have designed your car, you scan your magic band so it knows which one is yours. And you "race"against the others in the car. It goes so fast!! Once they take you on the outside track your speed reaches 65 mph! It was super cool!
After that we headed through the butterfly garden. The flower and garden festival was going on and it was really beautiful!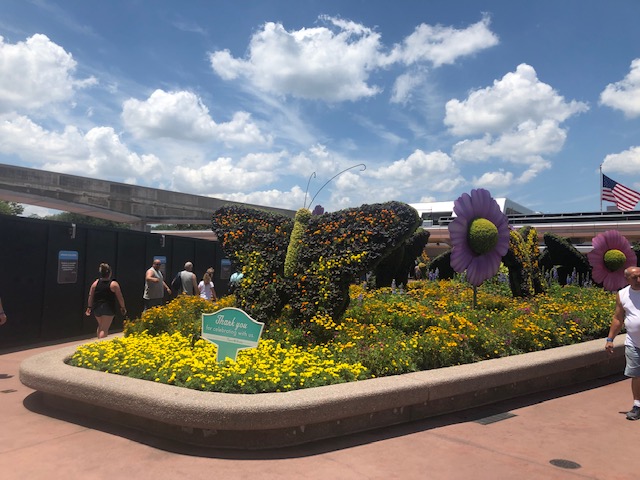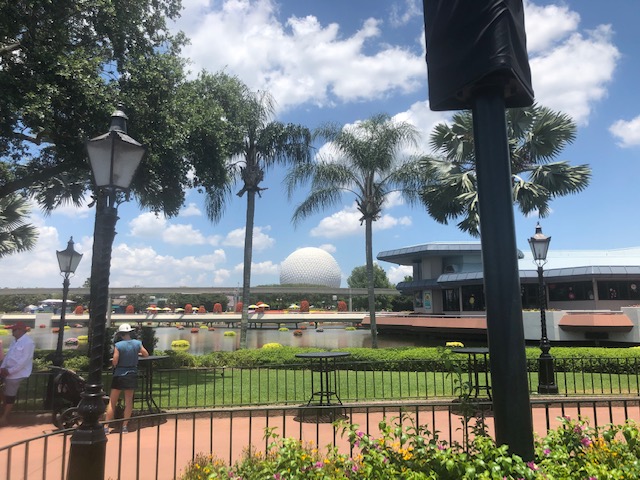 Soarin' was next. We did ride this the last time we were here and it's such a cool ride! You feel like you're flying through the air going over places all over the world. It's pretty awesome!
We also did Turtle Talk with Crush, which is really cute and you can't go to Epcot without riding Nemo 🙂
We enjoyed a really nice lunch in Norway and I had to get the Lefse! I wish I would have taken a picture. It was one of my dad's favorites and I know he would have enjoyed it too.
One of our other favorites at Epcot is Spaceship Earth. This is the ride inside the iconic Epcot "ball". It's technically the Epcot geosphere 🙂 And I am always amazed that they get that whole ride in there! We were able to ride this one a couple times. If I am being honest, I may have closed my eyes during this ride a few times. Not because it's scary, but because walking around Disney parks for days in the Florida heat can be pretty exhausting and it's so dark and relaxing in the "ball". Don't tell my kids!
It's always nice to head back to the resort after a long day at the parks. And apparently roast marshmallows! The kids loved this!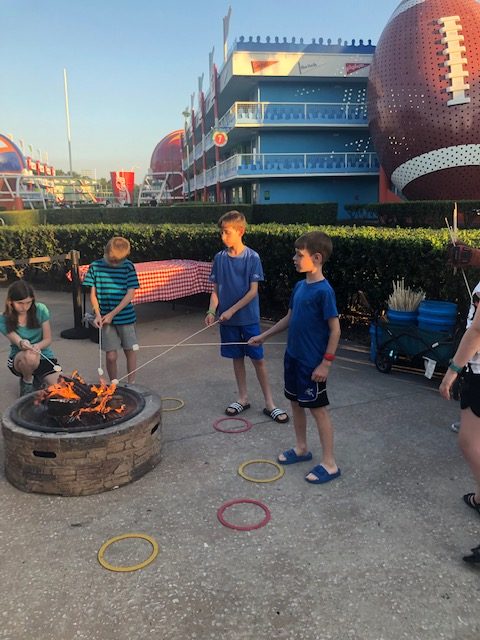 Our Disney time was so much fun! Soon I will share about our time at Universal Studios, which is so different from Disney!
What is your favorite Disney park or ride? What's your best Disney survival tip? Leave me a comment to share!
Thanks for reading!
Rebecca